SPITHOUSE #2 IS OFFFFFICIALLY UP 'N' 4 SALE YO
(FULL PREVIEW BELOW!)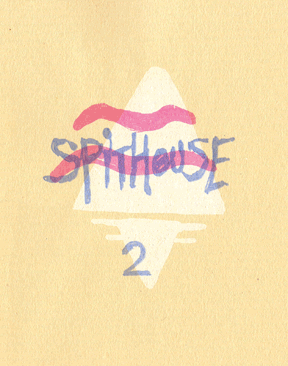 28 PAGES, 12-LAYER, 3-COLOR SCREENPRINT, ART-BOOK/COMIC for only $15!!!
(+plus $2 shipping within the USA, and $5 elsewhere)
~ ONLY 50 MADE, ALREADY DOWN BY TEN, GET'EM WHILE DEY LAST ~
email me here / paypal me at lvwlvwlvwl@gmail.com to order! :))))
THE POWER!!
yeahdudecomics: drawing i did for Hope Mountain vol. 2

free tabloid out now. elusive to find.
this is the same drawing i posted as a poor photobooth photo before, but look! so much nicer in this scan/fancy photo and all it's glory. ALL HAIL THE FANCY SCAN
(Source: yeahdudecomics)
snakebomb:Phallic Endopurulence #1
AAAAAAAAAAAAHHH!!!! THIS IS SO CUTE!!!!
Matt Lock
(Source: void-p, via mamotretos)
Preview of what I'm working on for lodacal 3. Spent an hour and a half on this panel. (Taken with instagram)
amazing!!!
(Source: suffervacation)
mnvxzpytr: sad sex #9! order from me at pandahoof@gmail.com, orrr also available at printed matter as of today!
this scan definitely does heather's work better justice than my photobooth pic did … hit her up, hit her up!!!
(Source: heather-benjamin)
secretarmyofthedead: Another new print. click here for information
PS, OUR PRINTS REALLY FLASH LIKE THIS IN REAL LIFE, NO LIES
(Source: illogicalcomicsestate)
(Source: onigiribikini, via otomblr)
cmyj: Buichi Terasawa
i can't even begin to describe how badass this is
oh my fucking god
oh my fucking god
(via samehat)